Zeus Achievements System
Earn prize money via our Achievements Rewards System.
Rules:
Only the first character to complete one of the following Achievement tasks will receive the reward.
All items that require enchanting according to our Achievement tasks must be enchanted from +0 by the single character, that also completes the other necessary tasks within the said Achievement. Example, a "traded" helmet or weapon will not count as part of the Achievement task.
Avoid to trade your items with other players as example if you give a Ring +6 with id 1 in a friend and this friend give you back a Ring +6 with id 2
when we make the checks about achievements we see a Ring to not enchanted from +0 by you that has as results to not count on this system.
Contact with Zeus Admin to verify your Achievement and transfer money on your BANK Account.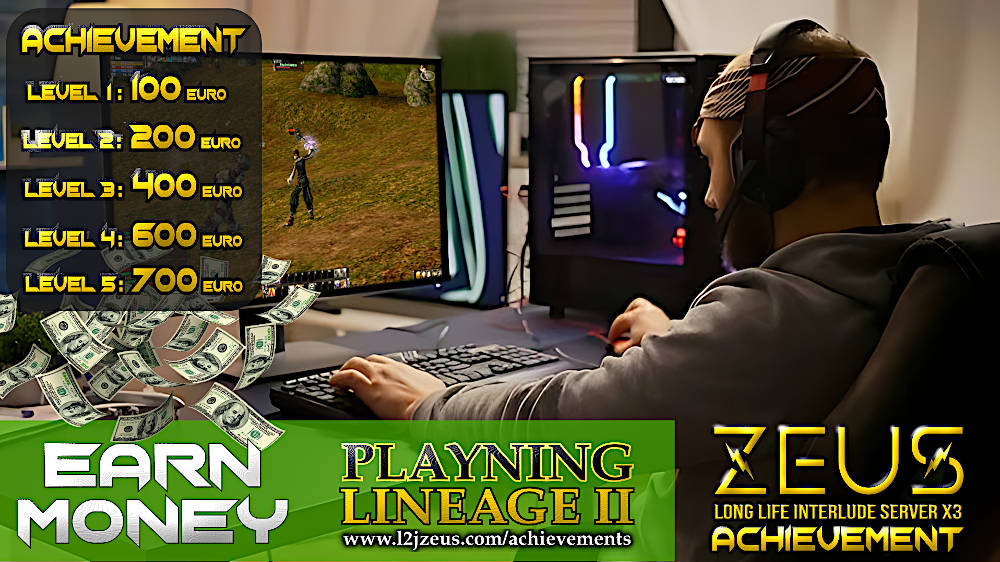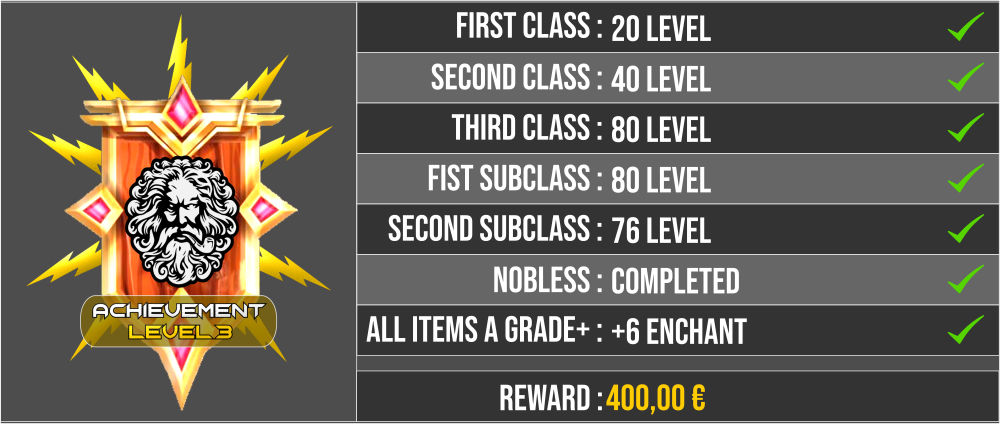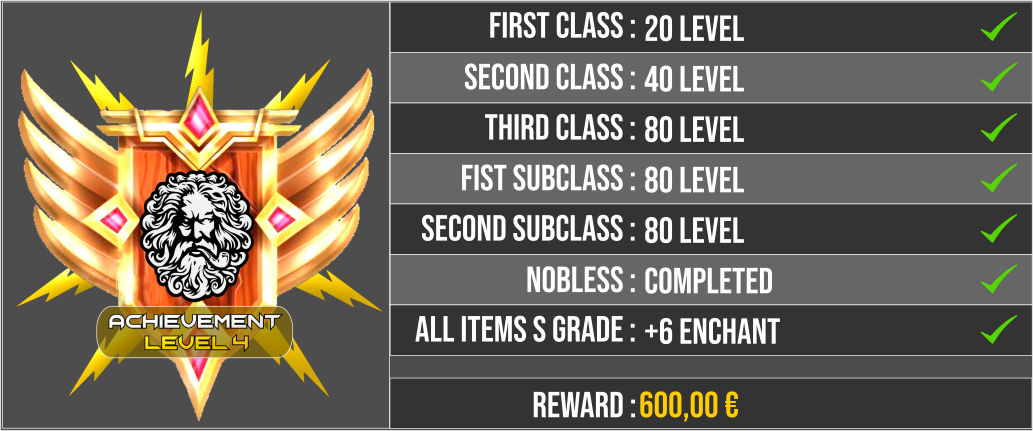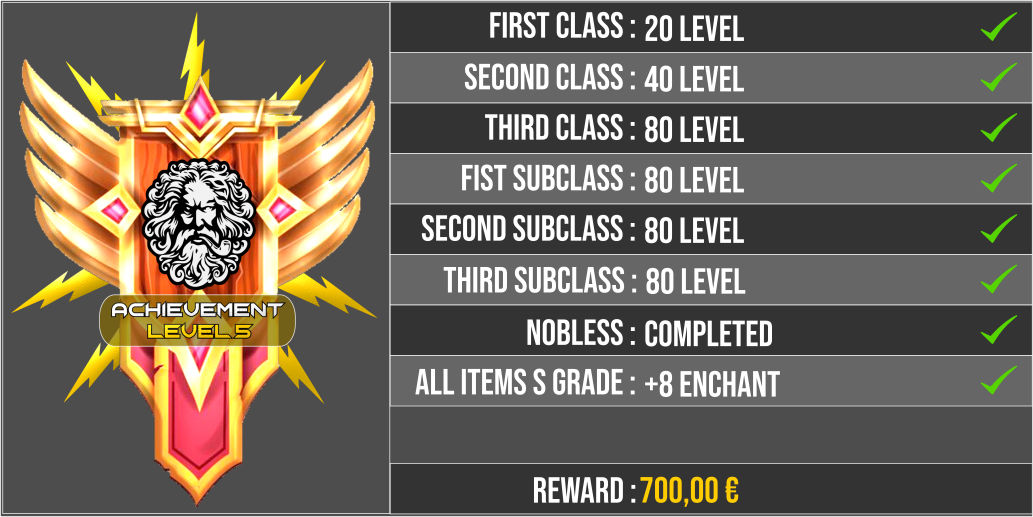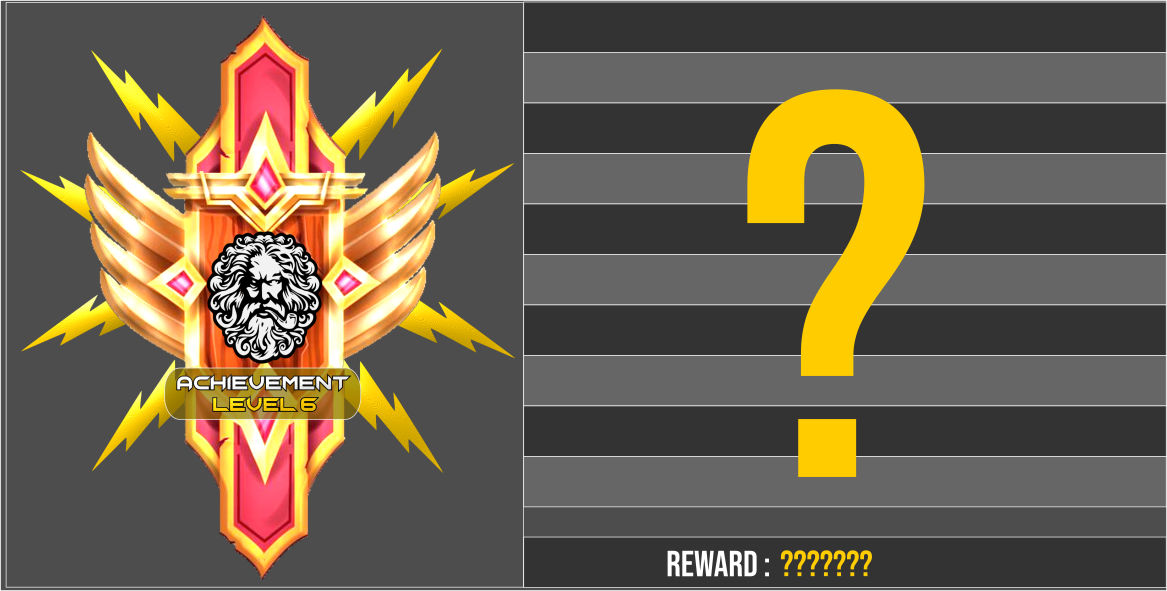 Zeus x3 is a base on Lineage2 Interlude Server created only for one reason to build a bridge between Low and Mid Rate Community