Zeus Achievements System
Earn prize money via our Achievements Rewards System.
Rules:
Only the first character to complete one of the following Achievement tasks will receive the reward.
All items that require enchanting according to our Achievement tasks must be Complete Set and enchanted from +0 by the single character, that also completes the other necessary tasks within the said Achievement. Example, a "traded" helmet or weapon will not count as part of the Achievement task. Armor need to be a completed SET,
Avoid to trade your items with other players as example if you give a Ring +6 with id 1 in a friend and this friend give you back a Ring +6 with id 2
when we make the checks about achievements we see a Ring to not enchanted from +0 by you that has as results to not count on this system.
Contact with Zeus Admin to verify your Achievement and transfer money on your BANK Account.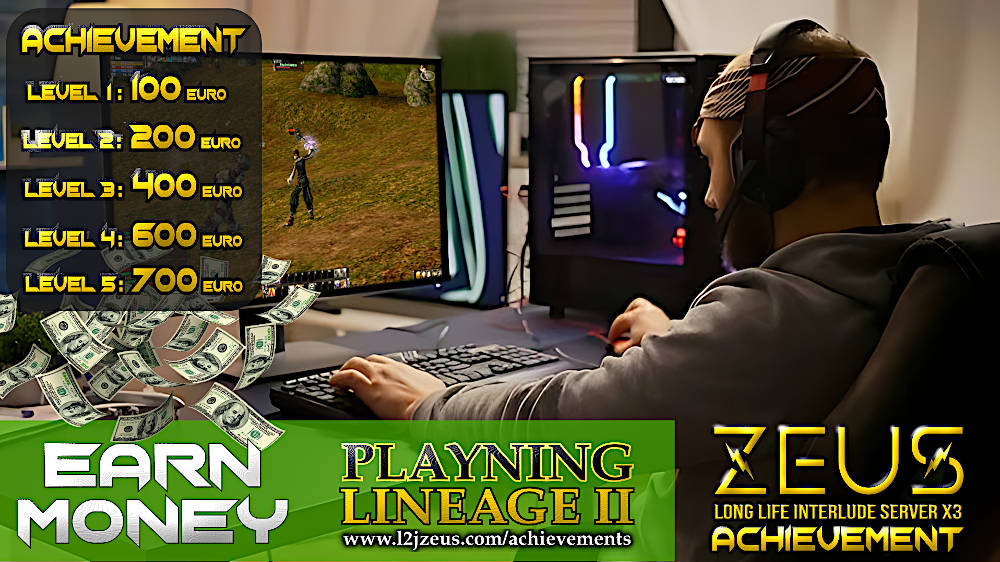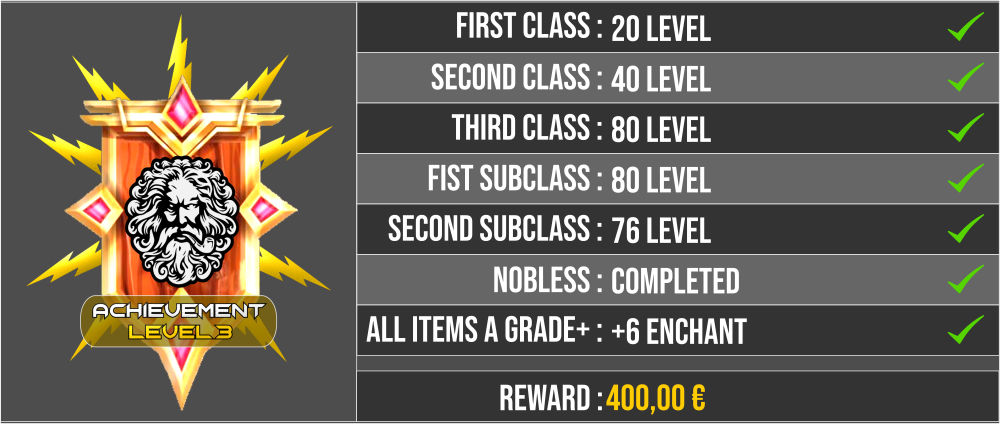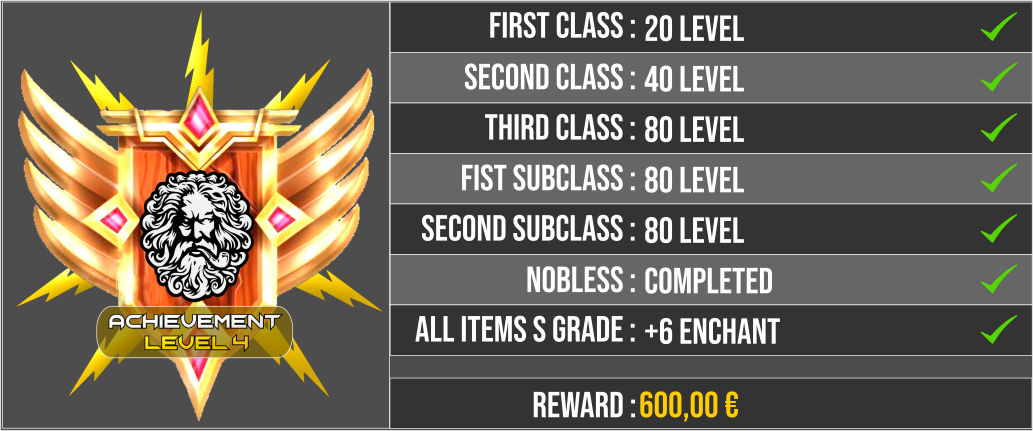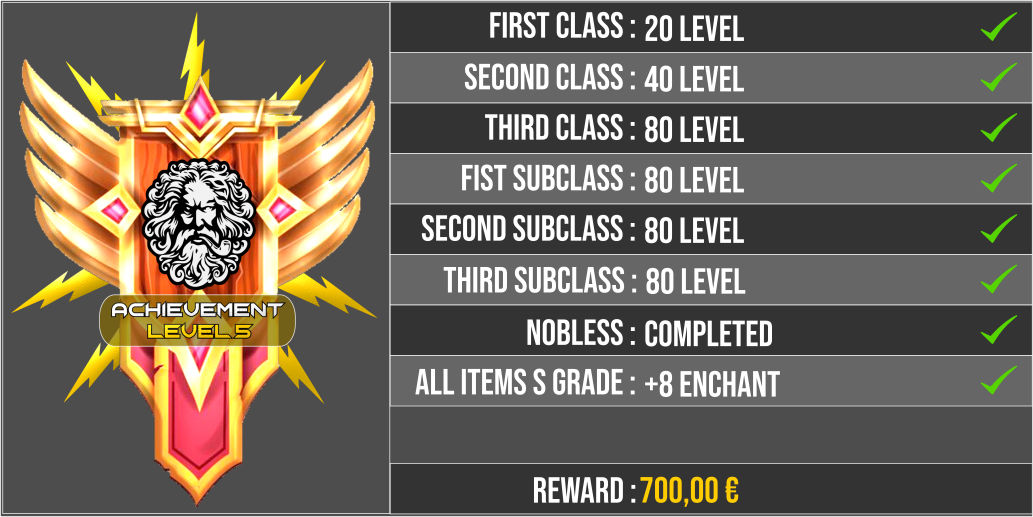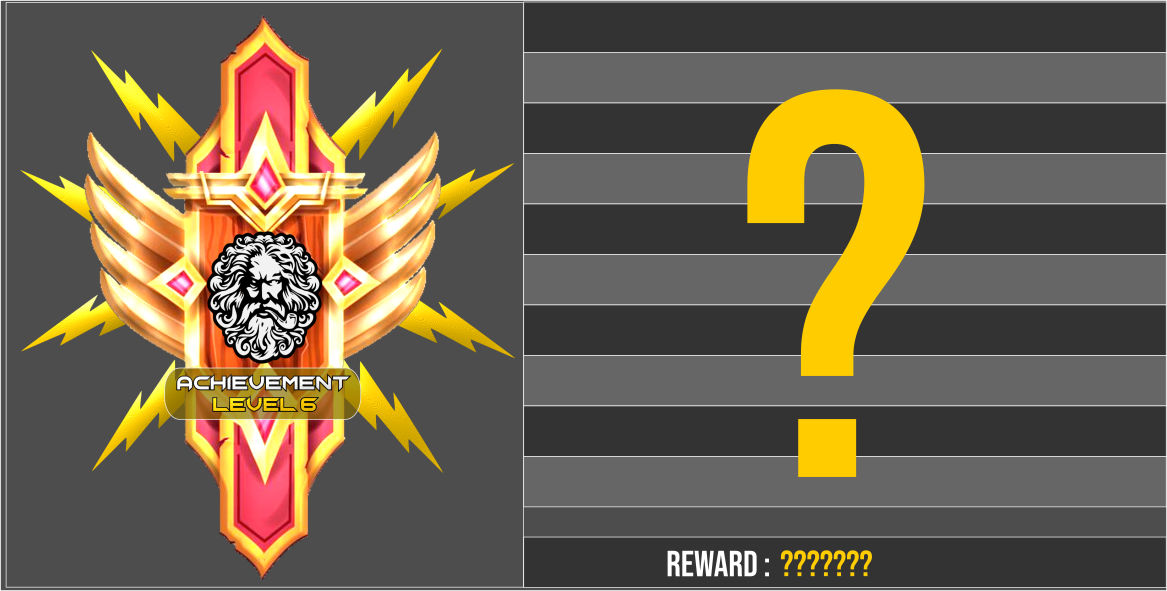 Zeus x3 is a base on Lineage2 Interlude Server created only for one reason to build a bridge between Low and Mid Rate Community